Meet the Team.
We're not world class athletes, we're not PhD-qualified sports gurus, and we're not as young as we used to be (with hairlines to prove it). But what we DO have to offer is the benefit of years of experience in event management, charity fundraising, expedition planning and logistical support for some gnarly challenges. We've also taken part in some amazing ultra-marathons in sub-zero temperatures across the globe so we know just how far you can push your body until it breaks and the mind has to take over.
Lee
Director
---
Specializing in cold­ weather endurance racing, Lee's one of the country's most experienced winter competitors. In the last four years he's raced in Yukon, the USA and Arctic Finland as well as summiting Kilimanjaro and leading treks to the Arctic Circle. He can add six years with the British Armed Forces where he was a Physical Training Instructor to 14 years in the Scottish Fire and Rescue Service. Loves a good cake and does a decent line in flippancy.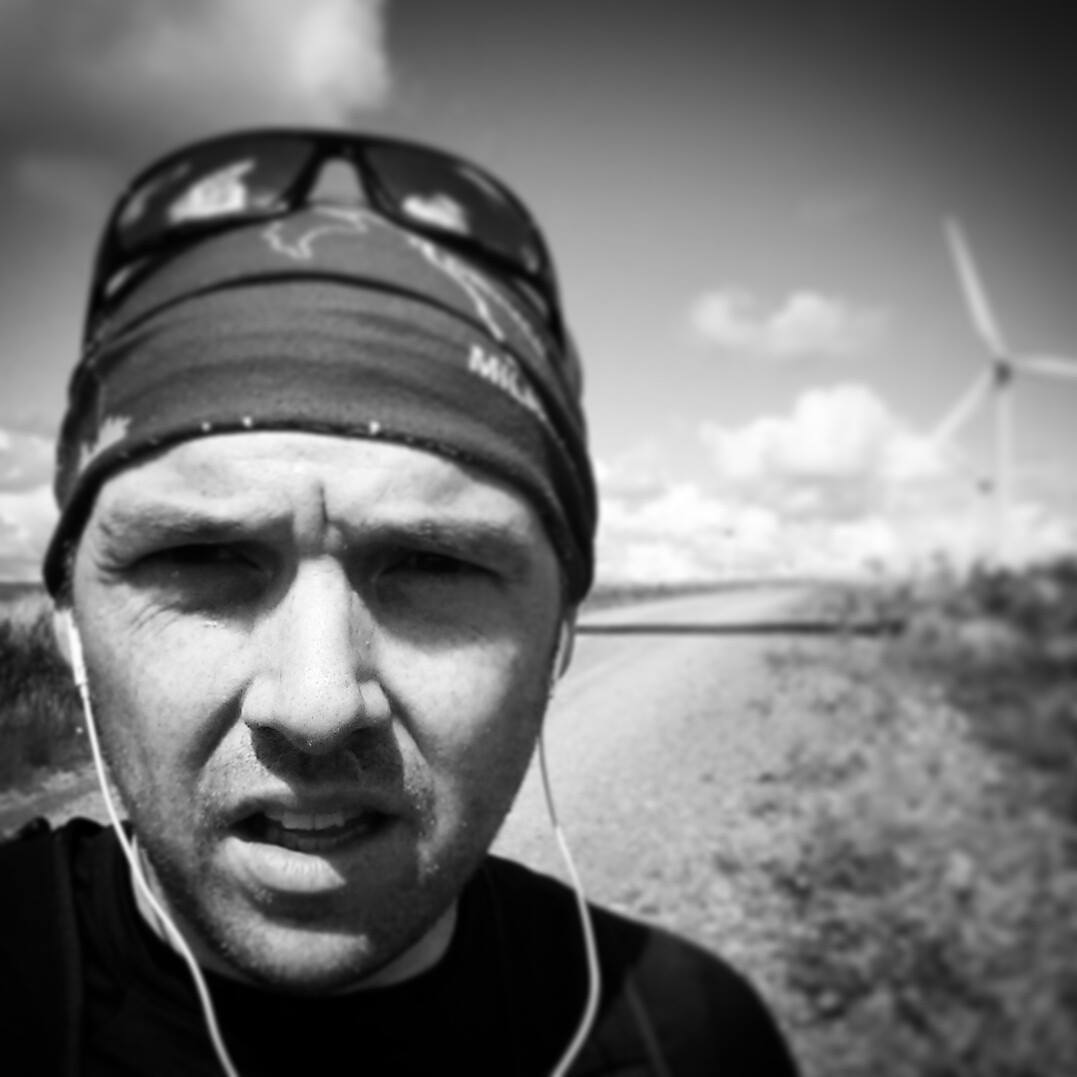 Garry
Director
---
With a degree in Risk Management to add to 14 years in the Scottish Fire and Rescue Service Garry has done his fair share of risk assessments and logistical planning. He's also an ultra-runner and cyclist so knows just how far you can push yourself when all you want to do is sit down and rest. He's been described as 'relentless and cheerful' by competitors as he's able to maintain his race-pace when others are going backwards. He also likes a coffee now and again.
---
---
---
---
---
---
Event
A gnarly duathlon, a leg-burning cycle or an action packed team-building challenge. Whatever your remit, budget or goals, our diverse event management experience will guarantee to offer you an awesome bespoke adventure.
Challenge
Across cities, through rivers, up mountains and as far as your sense of adventure will stretch. We'll put you through your paces, take you outside your comfort zone, leaving you with sore legs but a sense of accomplishment.
Race
Expanding year after year, our unique races include Run the Blades and Flash Mob Run. Bespoke running event management, fully risk assessed routes, enthusiastic marshals and of course our hyped up goody bags.
Trek
If you like pink, warm and fluffy then our Arctic Trek isn't for you. It will be cold, it will be hard, it will be unforgettable. Described as the 'best trek ever' who are we to disagree?
1 Our primary focus in event management is participant safety. This will be achieved through the provision of essential information pre­-event, effective route signage, a robust marshalling plan, in­-depth risk assessments, adherence to our operational plans and dynamic management of any event should it arise.
2 We're sure you'll have better things to do, so leave it to us. We're event management specialists and project planners with years of experience. We'll liaise with all stakeholders prior to the event including landowners, relevant agencies, emergency services and local authorities. We do all the footwork so you don't have to.
3 We operate a 'take only photographs, leave only footprints' policy where we aim to protect the natural environment and maintain the built infrastructure, clear all litter and remove all route signage within 24 hours of completion of the event. We like the wild places of this world and would like them to be here for our kids.
4 Where possible we believe in using suppliers and trades people local to each particular event. They know the area well, they're usually sympathetic to their own communities and environment. It maximises the financial benefit to the local area and puts food on the table of the people who live in them.
5 We're honest, open and accountable. We believe in the power of sport to do good. We like to help charities, not exploit them.
---